Nauticam 45° Viewfinder for MIL Housings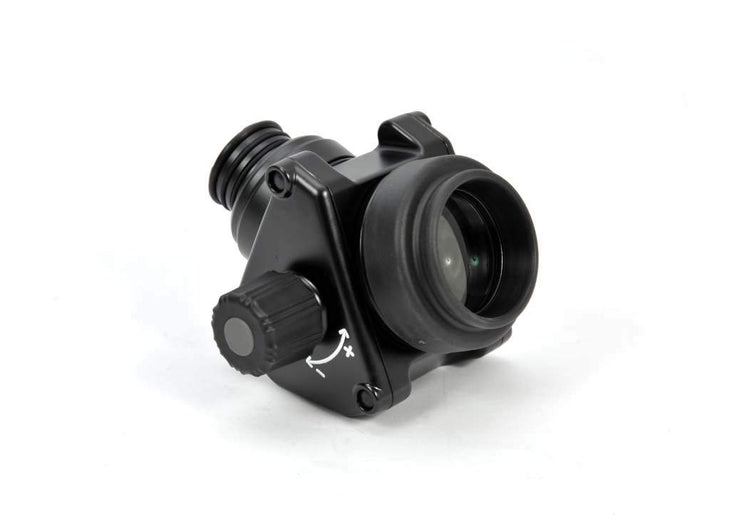 Introducing Nauticam 45° Viewfinder for MIL Housings
Long sighted or short sighted?
The viewfinder features an external knob for eyesight compensation; hassle-free dioptric adjustment can now be easily performed even when you are underwater, no disassembly of the viewfinder is necessary.
Rugged Construction
The casing is made of anodized aluminum and all lens elements and prisms in the viewfinder are precisely ground and multi–layer coated to ensure optimum light transmission and no distortion.
Installing the Viewfinder
With Nauticam housings, it is simple to switch between the standard 0.66x and the Enhanced 45° viewfinder, in most cases with no tools or adapter necessary.
It can also be adapted to be used with Ikelite, Aquatica, Sea & Sea and Nexus housings with optional adapter kits.