Nauticam NA-TG5 Housing for Olympus Tough TG-5 and TG-6 Camera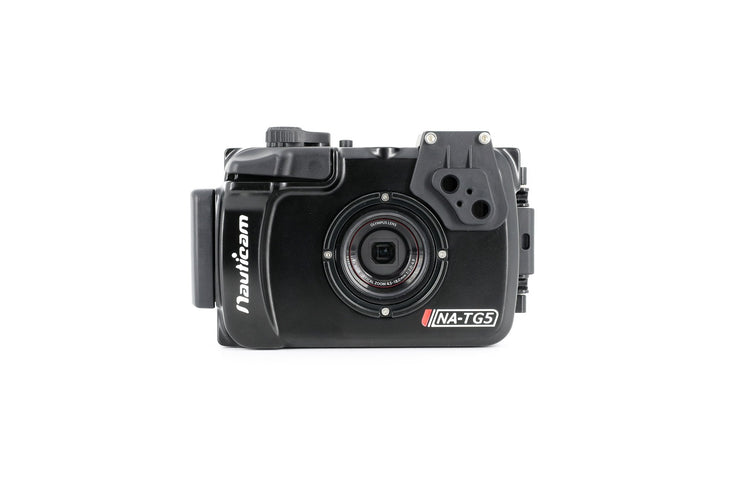 Introducing Nauticam NA-TG5 Housing for Olympus Tough TG-5 and TG-6 Camera
The NA-TG5 Housing
The NA-TG5 brings legendary Nauticam durability and ergonomics to the Olympus TG-5. The milled aluminum housing incorporates features pioneered in the SLR, mirrorless and digital cinema lines. All of the camera controls are clearly labeled, and the video record button is easily identified by shape and color.
The proven rotary locking latch makes closing the housing simple and secure. The integrated thumb grip and sculpted shutter button make handling the housing intuitive and comfortable.
The NA-TG5 comes with handle brackets and a shutter release extension for users that wish to use the optional handles and trays.
Other housing features include 2 fiber optic ports, easy access zoom lever, a 52mm threaded mount for auxiliary lenses, scratch resistant rear window, M10 threaded hole and cold shoe attachment point.