Ikelite TTL Converter for Nikon DSLR with Nikonos N5 Connector Version 2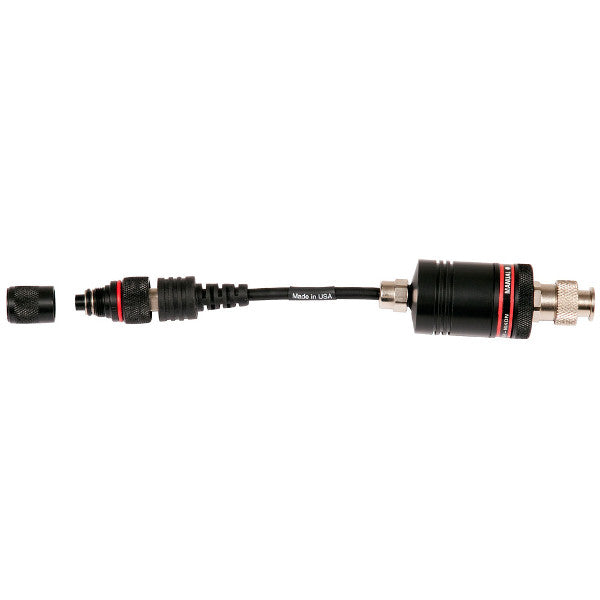 $374.95
Regular price $374.95 Sale
For over 10 years, our Nikon TTL conversion circuitry has remained the most accurate and fastest TTL exposure available for an underwater strobe. Let the camera adjust your Ikelite strobes while you focus on composition and enjoy the confidence of perfect exposure. This updated adapter provides accurate TTL exposure with all current model Nikon DSLR cameras released as of October 2015.
The TTL Converter is equipped with a simple rotating switch that allows toggling between TTL and manual exposure. When in TTL mode, exposure compensation may be accessed via the camera's built-in menus. Proper operation and TTL exposure requires use of a current-model Ikelite DS strobe, see compatibility by serial number below.
Use of this TTL Converter requires a Nikonos N5-style electrical bulkhead strobe connector and TTL hotshoe. If you are unsure whether your housing meets these requirements, please contact the housing manufacturer. 
One or two strobes may be connected to the Converter using an Ikelite-to-Ikelite single or dual sync cord. Use of two strobes requires a dual sync cord. Two strobes cannot be controlled by individual Converters even if the housing is equipped with two bulkhead connectors.
TTL Converters are not usable with non-Ikelite strobes or non-DS Ikelite strobes.
Camera Compatibility
Nikon D2X, D3, D4
Nikon D40, D50, D60, D70, D70s, D80, D90
Nikon D200, D300, D300s, D500
Nikon D600, D610, D700, D750
Nikon D800, D810
Nikon D5000, D5100, D5200, D5300, D5500
Nikon D7000, D7100, D7200
Strobe Compatibility
AF35: no
DS50 strobes: above serial number 75510 with update
DS51 strobes: above serial number 78700
DS125 strobes: above serial number 7928
DS160, DS161 strobes: all
DS200 strobes: above serial number 7163
Non-Ikelite: no
What's Included
Nikon TTL adapter
Connector protectors
Silicone lubricant 1cc tube
Spare Parts
0301.14 Connector protector for Ikelite plug
9104.5 Waterproof bulkhead cap
0118 O-ring
0184.2 Silicone lubricant 2cc recloseable tube
---